Carelika-Algae Peel Off Mask Caviar Extract 200 g
Products Properties
Black caviar is a valuable component of cosmetology, the mask activates the production of collagen in skin cells, as a result of which the skin is renewed. Protein, vitamins and trace elements has regenerative effect. Thanks to the ingredients skin retains vitality, is saturated with nutrients and smoothed. Mask has anti age exposure thanks to antioxidant properties. Caviar neutralizes free radicals that are responsible for cell aging.
Action
: anti age, for vibrant and radiant skin.
A BEAUTY RITUAL FOR YOUR SKIN
Mix 25g of powder with 100ml of water at 20 ° C in a bowl.
Stir intensively to obtain a homogeneous paste.
Apply the paste on the face.
Leave it for about 20 minutes.
Peel it off in one piece.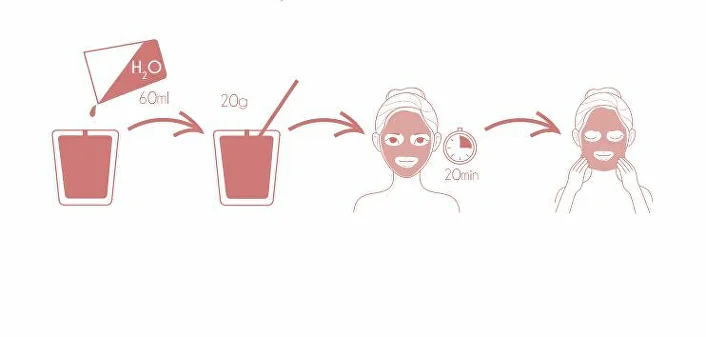 Carelika-Algae Peel Off Mask Caviar Extract 200 g
Regular price
Dhs. 230.00