Carelika-Algae Peel Off Mask Bilberry 200 g
Products Properties
The mask is especially suitable for sensitive skin with couperose. Blueberry contains antocianides that stimulates peripheral blood circulation and strengthens capillary walls. The vitamin C and flavanoids in it prevents the destruction of cells by trapping free radicals. The mask has a refreshing and soothing effect. Recommended for aging and sensitive skin. Evens out complexion and brightens the skin.

Action: anti age.
A BEAUTY RITUAL FOR YOUR SKIN
Mix 25g of powder with 100ml of water at 20 ° C in a bowl.
Stir intensively to obtain a homogeneous paste.
Apply the paste on the face.
Leave it for about 20 minutes.
Peel it off in one piece.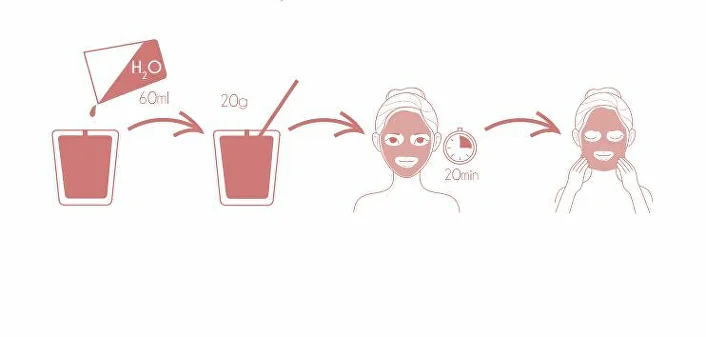 Carelika-Algae Peel Off Mask Bilberry 200 g
Regular price
Dhs. 230.00