Carelika-Algae Peel Off Mask Kiwi Extract for Sensitive and Mature Skin 200 g
Products Properties
Kiwi extract is rich in vitamin C (2 times more than oranges), vitamin E (2 times more than grapes). Very good antioxidant. As a result, the skin's resistance to adverse environmental effects increases. Kiwi is also rich in mineral salts (calcium, potassium, magnesium).
Magnesium stimulates collagen synthesis by regenerating epidermal cells.
The mask has a nourishing, revitalizing effect, which is ideal for tired, sensitive and mature skin.
Action:
antioxidant and rejuvenating.
A BEAUTY RITUAL TO YOUR SKIN
Mix 100ml of water at 20°C with powder.
Shake vigorously for 5 – 10 seconds.
Apply the paste on the face.
Leave it for about 20 minutes.
Peel it off in one piece.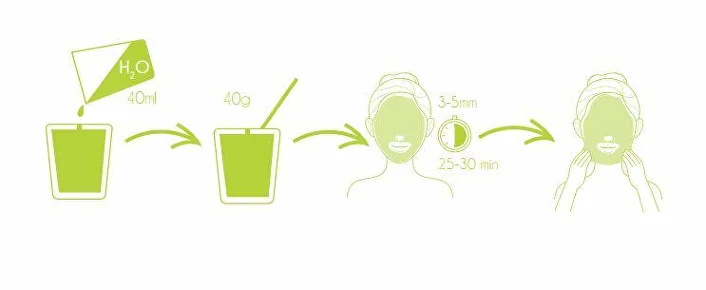 Carelika-Algae Peel Off Mask Kiwi Extract for Sensitive and Mature Skin 200 g
Regular price
Dhs. 230.00