Carelika-Shaker Smoussy Mask Lemon-Lime for All Skin Types 200 g
Products Properties
Mask for moisturizing and peeling. Lemon and lime contains a lot of vitamin C and AHA (fruit acids). Fruits that were mentioned above contains valuable essential oils. Revives and protects cells from free radicals. Refreshes and cleanses the skin, gives it a radiant look.
Lemon and lime has strong stimulating and toning effect.

Action: toning.
Color: white with gold adulterant.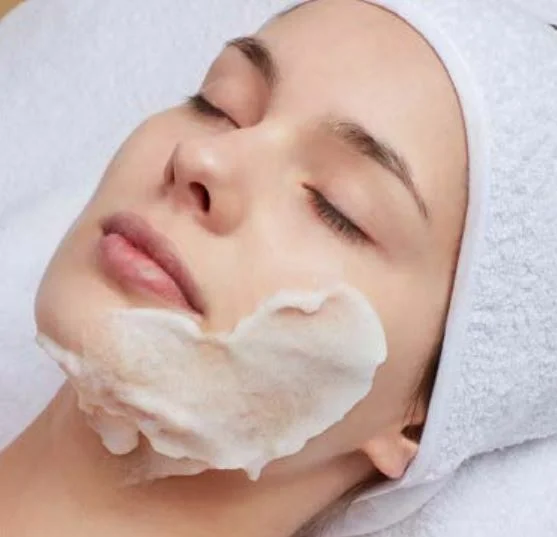 What is smoussy shaker mask?

SHAKER MASK® is a range of surprising instantaneous powder masks. In a few seconds, with the help of the shaker, powder and water merge together to form in a cocktail. This mask surprises with quick and easy preparation.

In contact with water, the powder is instantly transformed into a smooth paste which easily spreads on the skin. Add water to the powder in a shaker, shake it and …THE MASK IS READY
A beauty ritual for your skin
60 ml water 20оС mix with 15 gr of powder and shake it in a shaker for 5-10 seconds, apply with a brush on the face.
Exposure time 20 minutes.
You can massage the mask by wetting your hands in water.
Remove the remains of the mask with damp sponge
Carelika-Shaker Smoussy Mask Lemon-Lime for All Skin Types 200 g
Regular price
Dhs. 140.00