Carelika-Shaker Peel Off Mask Charcoal, Pollution Control 200 g
Products Properties
The main reason why charcoal is used in cosmetology is amazing absorbative properties. Carbon slows down oxidative process and it has rejuvenating effect. The skin becomes rejuvenated and supplied with oxygen. Products that contain charcoal are hypoallergenic.
Charcoal is valuable for its ability to absorb positive ions, but in air left over negative ions improves skin metabolism. Cosmetic charcoal purifies the blood and helps to recover from stress and stress consequences. Mask contains "anti-pollution" complex consisting of ivy, sunflower, rice bran, and protect the skin from pollution.
Action: purifying.
Color: gray.
A beauty ritual for your skin
Mix 100ml of water at 20°C with powder. Shake vigorously for 5 – 10 seconds.
Apply the paste on the face.
Leave it for about 20 minutes.
Peel it off in one piece.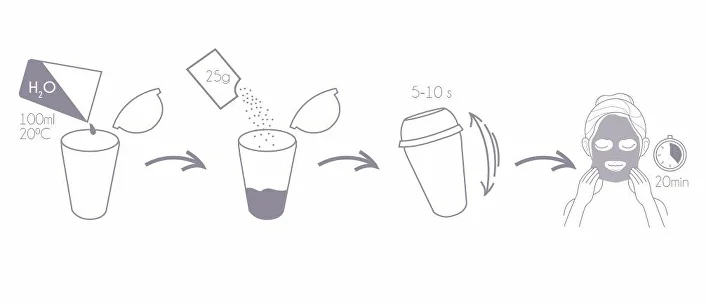 Carelika-Shaker Peel Off Mask Charcoal, Pollution Control 200 g
Regular price
Dhs. 140.00