Carelika-Shaker Peel Off Mask Hyaluronic Acid 200 g
Products Properties
The mask is suitable for all skin types, especially dry and dehydrated skin. Contains high amount of hyaluronic acid, which normalizes water balance, transports moisture, tones skin tissue and enlarges them, neutralizes free radicals. Increases skin firmness and flexibility. Slows down and prevents skin aging process. Copper chlorophyl derivatives that has preserved maximum of valuable properties during recycling process.

Action: rejuvenation and lifting effect.

Colour: blue.
A beauty ritual for your skin
Mix 100ml of water at 20°C with powder. Shake vigorously for 5 – 10 seconds.
Apply the paste on the face.
Leave it for about 20 minutes.
Peel it off in one piece.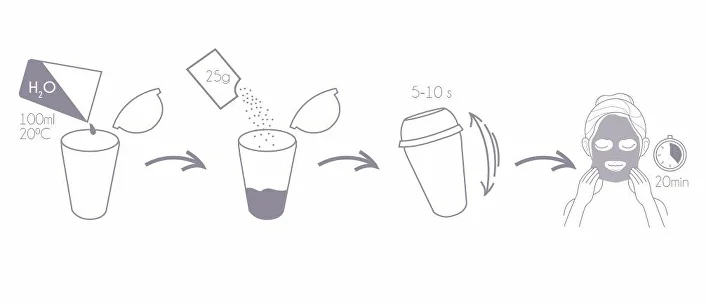 Carelika-Shaker Peel Off Mask Hyaluronic Acid 200 g
Regular price
Dhs. 230.00